About Our Site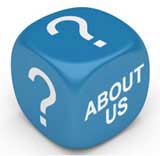 MemorableWedding was formed to offer a unique reference point on planning or attending a wedding.
Your Wedding needs to be a day to be remembered and with all the planning and preparation it takes to organise such a big event there is so much to consider. Having a resource such as MemorableWedding at your finger tips will make the whole process a lot easier. Covering everything from choosing the perfect wedding dress to writing the thank you notes after the big event, MemorableWedding will provide you with all you need to know to plan the perfect day.
We understand the time it takes to plan a wedding, whether it is a small, casual wedding or a large formal event. All the aspects of the wedding are covered on MemorableWedding, so if you're feeling the pressure of organising your perfect day then our articles will make the planning a lot easier.
If you are at the first stages of planning your wedding and want some inspiration and ideas then MemorableWedding has sections that can bring your wedding muse out. So if you don't know what sort of wedding you want then we can give you ideas such as having a beach wedding, throwing your wedding in the summer and also how to throw a themed wedding.
So if you are struggling to find a photographer or want to find a way to keep your wedding costs down then MemorableWedding can help as each article has been written by an expert in the field.

Related Articles in the 'Site Information' Category...