Honeymooning on a Budget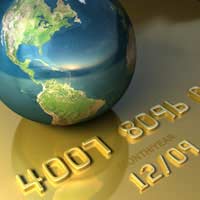 Just because you have a tight wedding budget it doesn't mean that your romantic honeymoon needs to be compromised. Finding the best deal for your budget just requires shopping around and careful planning ahead. There are however, many excellent deals available if you know where to look.
Clarify Your Priorities
Identifying the most important priorities of your dream honeymoon will help you find the perfect location for you and your new spouse. If your budget is restricted you may have to decide between a shorter relaxing pampering holiday, which may include many additional expenses, or a lengthier break with not quite as many comforts and treats. Accepting that your dream choice may be limited in some way will enable you to look out for the best alternative options.
Alternative Considerations
By making small changes you could potentially save a sizeable amount of money. Travelling to an off-season destination doesn't mean that you will be limiting your time in the sunshine. Many Caribbean islands, for instance, have year-round temperatures, and other destinations may be out of favour because of a weak local currency.
A location closer to home will reduce the cost of airfares, and may also provide excellent options to upgrade hotel accommodation. Planning a midweek flight will mean you pay less for your seat, and choosing to fly from an alternative airport may also provide you with a substantial saving. Cashing in frequent flyer air miles is another way to boost your choices, as too is opting to use a different mode of transport.
All-inclusive or Self-Catering?
Although you make like the idea of sampling the variety of activities and options offered by an all-inclusive break, this type of honeymoon may actually limit the amount of time you enjoy experiencing local culture and attractions. Self-catering may not sound like an appealing honeymoon option initially, but once you acknowledge all the additional benefits – time to explore local restaurants and services at your leisure, and saving money – a private villa, seaside bungalow or modern apartment will become a potentially attractive idea.
Trade Luxuries
Instead of booking a lavish hotel room consider choosing a cheap accommodation option. If having a sea view is not particularly important to you, booking a less expensive room, that faces the swimming pool or hotel gardens, will free up funds that you can then spend treating yourselves.
It is also worth looking out for Honeymoon Packages, when researching honeymoon destinations. Many hotels wanting to attract new custom may offer an excellent package deal at your suggestion. Shopping around may save you money, but thinking creatively may also enable you to bag the bargain honeymoon of your dreams.
Honeymooners Treats
Never shy away from announcing you are celebrating your honeymoon. When making a reservation be sure to let the booking staff know you will be staying at their resort or facility on your honeymoon. You will then usually be provided with a gift of champagne or similar option, on arrival, or in some cases be given a room upgrade. Mentioning you are newly-weds, when booking a table at an exclusive restaurant, is also worth doing.
You might also like...