Honeymooning in the UK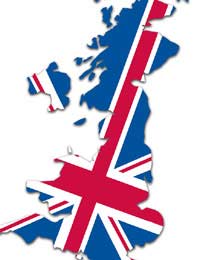 More and more couples are choosing to honeymoon in the UK. This new trend acknowledges the many benefits of honeymooning closer to home, saving money and creating a more personalised romantic holiday.
Closer to Home
Honeymooning in the UK in no way restricts your romantic choices. Many couples may find that a limited wedding budget, or heavy work commitments, means that spending their honeymoon abroad simply isn't a viable option. Staying closer to home however, offers a greater wealth of choice than you may have initially imagined.
Luxurious hotel accommodation is located throughout the country and provides the type of relaxing, pampering break honeymooners can find abroad. Although weather considerations should be acknowledged, being prepared for any eventuality will ensure a British holiday break is just as memorable as a far more expensive International honeymoon option.
Travel Timetable
How you decide to travel to your honeymoon location will obviously dictate the type of holiday you choose. Travelling by road is relatively straightforward, and provides direct access to any area you may care to visit. Rail travel provides a good alternative method of transport, although you will not have as much freedom, as you will have to check timetables and connections etc.
Romantic Locations
The UK is scattered with quaint, rural locations that provide perfect romantic honeymoon ideas. Snowdonia, for instance provides stunning scenery in a tranquil setting. Whether you are interested in exploring history or culture or relaxing in beautiful gardens and enjoying scenic views, a break in the UK can provide as much variety as you require.
As a contrast a city break offers a livelier honeymoon option with a wealth of entertainment distractions and ideas, to suit all budgets. Honeymooners won't have to visit the capital however, as many of the UK's larger cities have become cosmopolitan centres of good living and exclusive choices.
Visiting a Spa is another possible honeymoon option. Many of the UK's top Spa resorts provide His and Hers package breaks that are perfect for special romantic occasions.
Coastal Charm
For many people the South West coast – Somerset, Cornwall and Devon – cannot be beaten for charm and scenery. As with most locations throughout the UK, the type of accommodation available in this area is varied and will cater to all budgets. Although some couples may not feel camping is the ideal honeymoon choice, for some newly-weds being in touch with nature and tranquility will mean this type of holiday is their dream honeymoon.
Breakfast in Bed
If you dream of a romantic honeymoon that is both easily accessible and comfortably affordable booking bed and breakfast accommodation can provide luxury and charm in conservation areas of the UK. Luxury en-suite Four-Poster bed and breakfast rooms can be found in rural settings like the villages of the Cotswolds and surrounding areas. Market towns provide a good choice for a honeymoon location because these areas are easily accessible by quiet roads.
Highly Recommended
As with any type of honeymoon it is worth researching the area you are interested in visiting. Staying in the UK can be as expensive as honeymooning abroad, so comparing prices and travel expenses should be a priority.
You might also like...