How to Stay Married After the 'Honeymoon' Period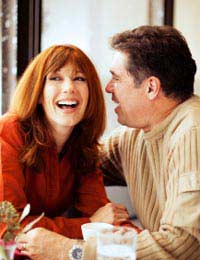 The honeymoon period...those first few months of wedded bliss after your big day. Newly married, completely in love and can't keep your hands off each other but how long does it last? And what can you do to keep the passion alight after the immediate excitement of the big day has worn off
One of the things that makes the honeymoon period so amazing for couples is the excitement and the adventure of starting a new life together as a couple. You have just reaffirmed your love for each other on your wedding day and all your feelings are still fresh and at the surface. It is easy to live in your own little couple bubble but at some stage real life has to happen again and it's important to maintain your marriage.
Stress
Day to day stresses in life such as money issues or work related stress can have a detrimental effect on relationships but it is important to communicate with each other and work to try and resolve any problems because a marriage is supposed to be for life and both parties need to realise that it isn't just always just the happy and romantic times but it can also be hard and testing. Couples should realise that getting married strengthens their commitment to each other and leaves them well equipped to embark on married life.
Reality is especially hard hitting after a wedding as it is when bills from the big day start to come in, the excitement has worn off and some women find it hard to adjust from being a bride to being a wife. Marriage is one of life's learning curves and it is important to remember that there is no manual of what to do or what not to do. As long as you are both happy in yourselves as individuals and as a couple then you will find it easier to adapt.
Time
Making time for each other is extremely important in order to make a marriage work. Quality time is necessary to stay connected as a couple and to have fun together. It is also a chance to get your partner involved in your own hobbies and passions and maybe discover new joint interests. This excitement and adventure of discovering new things about each other helps to keep the passion alive and emulates those honeymoon period feelings.
Spending time with other friends and having other hobbies outside the marriage is also important as spending too much time together can suffocate it. It also gives you a sense of individuality and independence so that you aren't relying on each other too much and also gives you things to talk about when you spend time together.
To make a marriage last after the honeymoon period, both people must view it as a long time journey with the person you love the most in the world and recognise that it will need work and compromise along the way but is worth it. Those feelings you experience during the honeymoon period won't last forever but what you are left with once they fade is a strong and loving union that will lead to a family and a long life together.
You might also like...