Getting Organised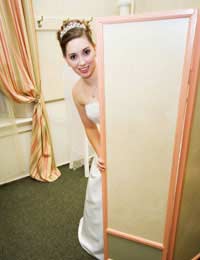 You might be surprised to know that the average wedding takes a staggering 250 hours to plan - the equivalent of spending six weeks of your working life making appointments booking suppliers and deciding between dresses. Here are some tips on using every second of your planning time as effectively as possible.
Start Early
The best wedding specialists, from venues to photographers to caterers, get booked up months - and sometimes years - in advance of the dates they'll be working. Start finding your suppliers as soon as you've finalised a date for your wedding, which will give you a much greater chance of landing the people you want.
Get a Wall Planner
Invest in a large wipe-clean wall planner that allows you to see the next year's dates at a glance. This is useful for adding important dates, such as appointments with suppliers or deadlines to pay bills, and also allows you to block out timeframes in which to get things done (booking your venue, finalising the guest list, sending out invitations etc).
Get Your Ideas Straight
Florists, dressmakers and cake makers can't be expected to know what sort of thing you're after if you can't explain it to them. Make sure your decisions on the framework of the wedding - such as your colour scheme, theme, and general preferences e.g. modern or traditional - have been made before you start ringing round suppliers. That way, you'll have basic guidelines in place when asked what you're looking for.
Do Your Research
Scouring wedding magazines, visiting wedding fairs, browsing the Internet and talking to friends and family will benefit your own wedding planning in a number of ways. You'll be alerted to possibilities you didn't know existed, which will give you much more solid ideas as you talk to suppliers about the big day. You'll get an idea of packages, services and prices offered by competing specialists, so you're less likely to be ripped off when making bookings. And in the event that one of your deals falls through, you'll be able to pick another supplier from your original list of potential contacts with ease.
Delegate
OK, it's your wedding and the final say on everything should rest with you - but there are bound to be friends and relatives who are dying to get involved in the preparations. Ask family members, your chosen bridesmaids and groomsmen to help with grunt work such as picking up samples, paying bills and licking envelopes for invitations. If they're willing to do the dull jobs, you can reward them by letting them in on the fun stuff like shopping for the bridal gown and attending food tastings.
Book Some 'Me Time'
Wedding planning is an exhausting business and it's important you don't wear yourself out before the big day. Use your wall planner to block off days when you won't be doing anything wedding-related whatsoever - and stick to them! The most important one to keep free is the day before the ceremony. While other people are running around doing the last-minute chores, put your feet up, have a glass of wine and relax. After all, whoever heard of a bride too tired to make it down the aisle?!
You might also like...