Traditional or Reportage Style Photography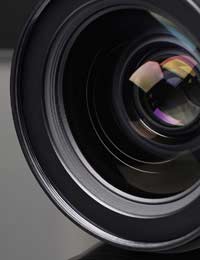 There are so many options to look over when choosing a photographer one of those is the style of photography you want. You have two options traditional photography or the more informal reportage style.
What is Traditional Style Photography?
Traditional photography is the more formal, posed shots. Generally they involve different shots of the bride and groom, various family members and members of the wedding party standing outside the church or other nice looking location. These are brilliant if you want to ensure that everyone is in the shots, these are usually done after the wedding as well as the photographer taking a few photos of the exchange of rings and cake cutting.
What is Reportage?
Reportage is more the sort of photography you would see in a newspaper of a journalist following an event and snapping candid photographs. These tend to be more informal and catch those special little moments and emotions that a posed photo might miss. Reportage photographers tend to be more happy to shoot right through from the bride getting ready to the first dance between bride and groom. Reportage photographs tend to be more arty too with more dramatic angles, a lot of black and white and not always face on shots.
Choosing a Photographer
Most photographers now will provide a mixture of both formal shots and reportage photographs, this ensures that no one gets missed out but there are still a great deal of lovely candid shots at the end. You can tell when researching photographers what their preferred style is by looking at their website, those that prefer the reportage photography will generally have really artistic, edited black and white photos on their site. Those that prefer more formal photography will have pretty smiling faces on their page and generally other than location and people the photographs will look similar.
Although reportage photography is now over taking the traditional style in popularity doesn't mean that a reportage photographer won't be able to meet your needs when it comes to traditional photography. When you go for a consultation with your photographer speak to them about the styles you like, point out some of their past photographs that appeal to you, this ensures you will get the best shots possible. It is probably best to go for a combination of both reportage and traditional as this covers all your bases, if you have the budget for it then you might want to think about getting a second photographer in so you can have one concentrating on each style.
Package Deals
Most photographers provide package deals. Prices depend on how long they are shooting for and what you want out of it at the end. However within these packages they might provide 'a mixture of reportage and formal photography,' this means they will take reportage style photos for the majority of the wedding until you leave the church/venue where they would then gather everyone together for some formal shots before moving onto the reception.
Photographers like to tailor packages to their clients so if you want an even mix of the two styles or just want one style, tell the photographer so they can adjust their shooting style to your needs.
You might also like...